User management allows unlimited users. Four user levels are supported: administrators, contributors, viewers, and correspondents. Only the first three of these user levels (administrators, contributors, viewers) are able to login to the website. User session are persistent across browsing sessions.
Your site has one (1) user by default, and that would likely be yourself or whoever created the site. Here, you may add, delete, and assign or change user type. This section becomes important when deciding who has the necessary permissions to edit your website.
Add a New User
Changing a Users Role
Login help / changing your password: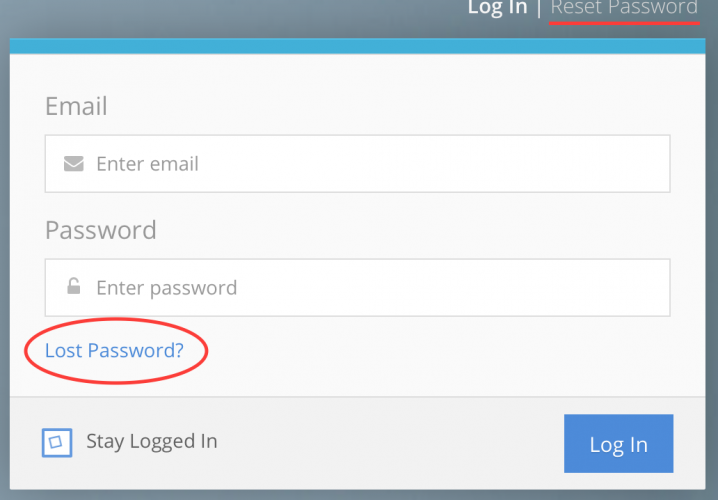 When a user needs to change their password, or is not able to login to their SimpleUpdates website, they need to  reset their password.
At the bottom of every page is the Login / Customize link, and clicking this takes you to the login window. On this screen there is a reset password link (shown in red on the image.) This will help you reset your password. You will get an email from this process with a link that you can use to enter a new password.