Settings allow site configuration via a simple set of edit tools. You can also integrate with other internet services such as social media, email newsletter providers, statistics providers, and more.
Settings contains options for fine-tuning your site.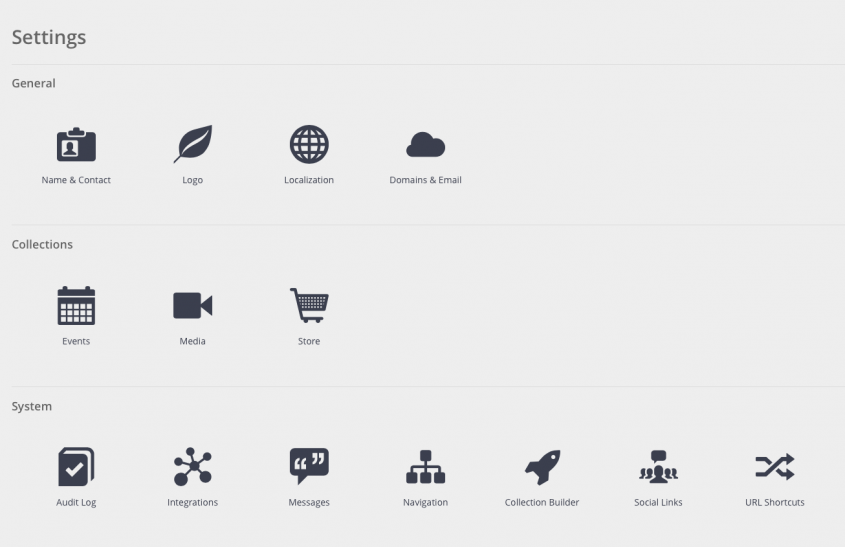 General
Name & Contact: Your site's name and slogan, as well as contact information.
Logo: Upload a photo to use as your site's logo.
Localization: Language and time zone.
Domains and Email: Change your domain and/or email.
Collections
Events: Manage calendar and events.
Media: Manage your video, audio, and photos.
Store: Manage your store.
Systems
Audit Log: View site activity.
Integrations: Analytics (i.e. Google Analytics), comments (i.e. Disqus), and payment processors (i.e. Stripe).
Messages: Want to display a legal notice or privacy policy? You can do both here.
Navigation: Organize and change the order of the main navigational links.
Collection Builder: Create collections.
Social Links: Link to social media.
URL Shortcuts: Add links to other sites.